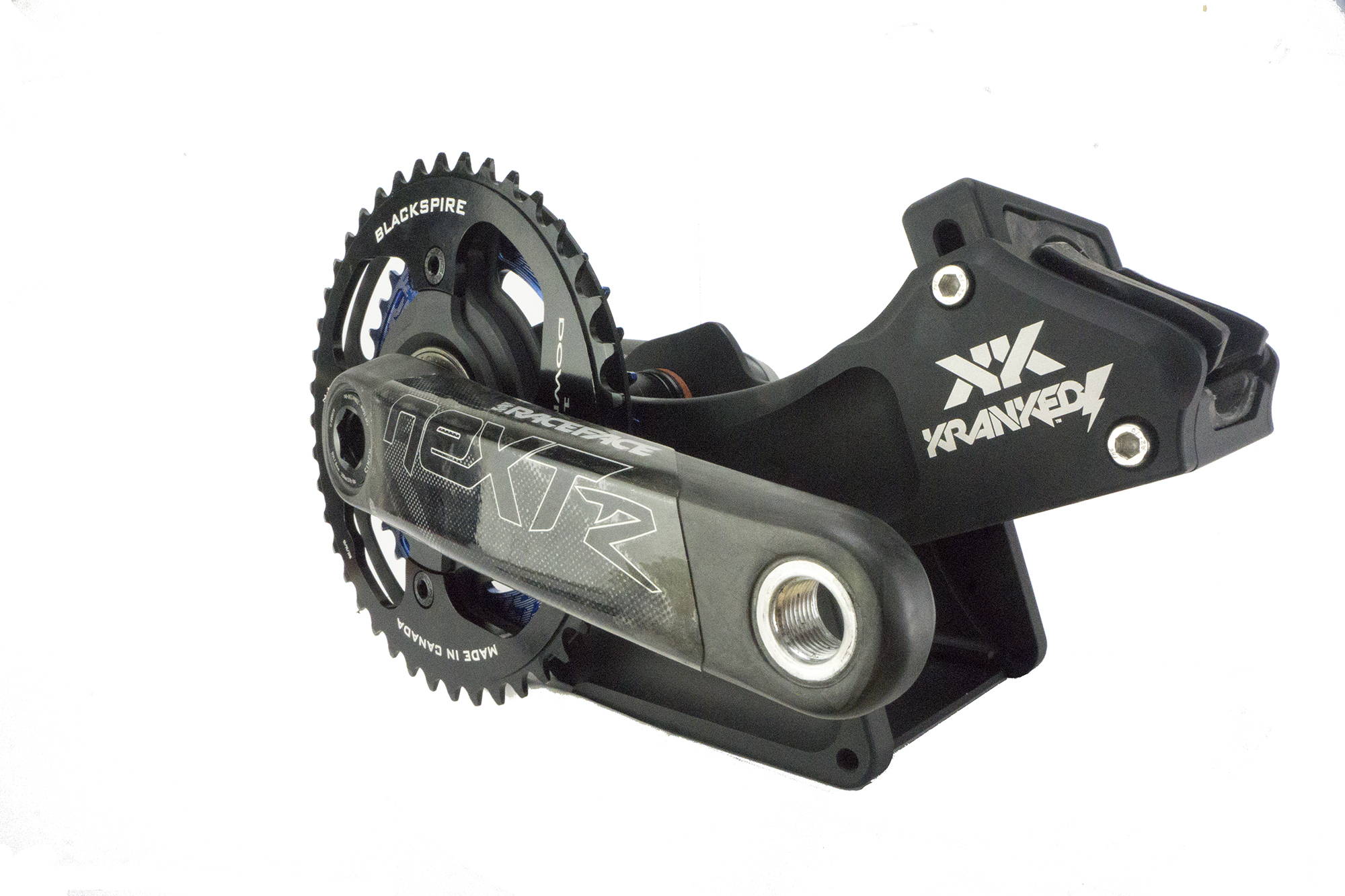 A freewheeling Krankedset which includes the Raceface Cinch crank arms, spindle and bottom bracket. Raceface narrow wide chainring in either a 36 or 38 tooth mated with a 42 or 46 tooth Blackspire motor chain ring.
All held by a custom Kranked carrier containing an ACS freewheel and a custom Cinch crank arm adapter.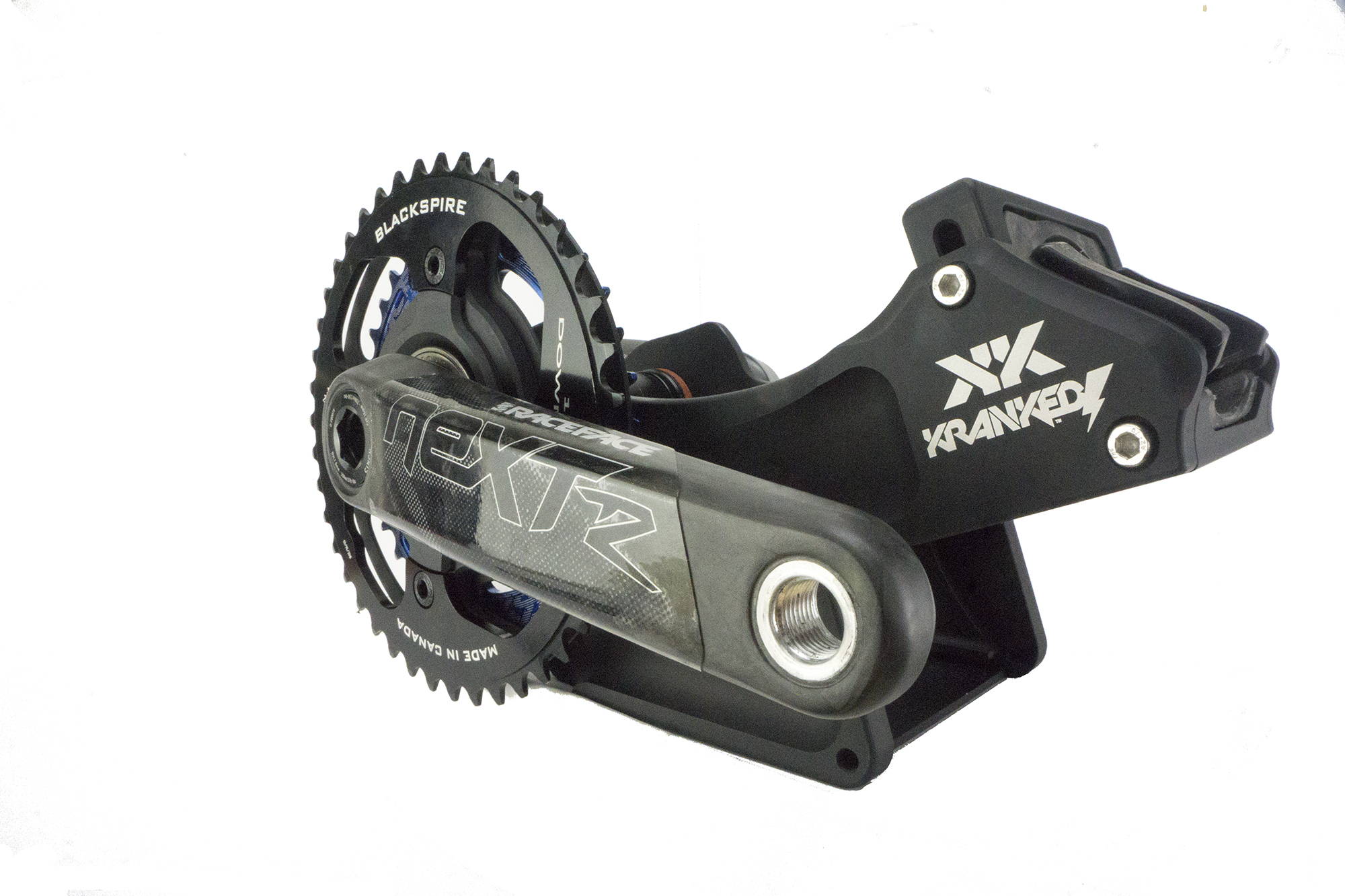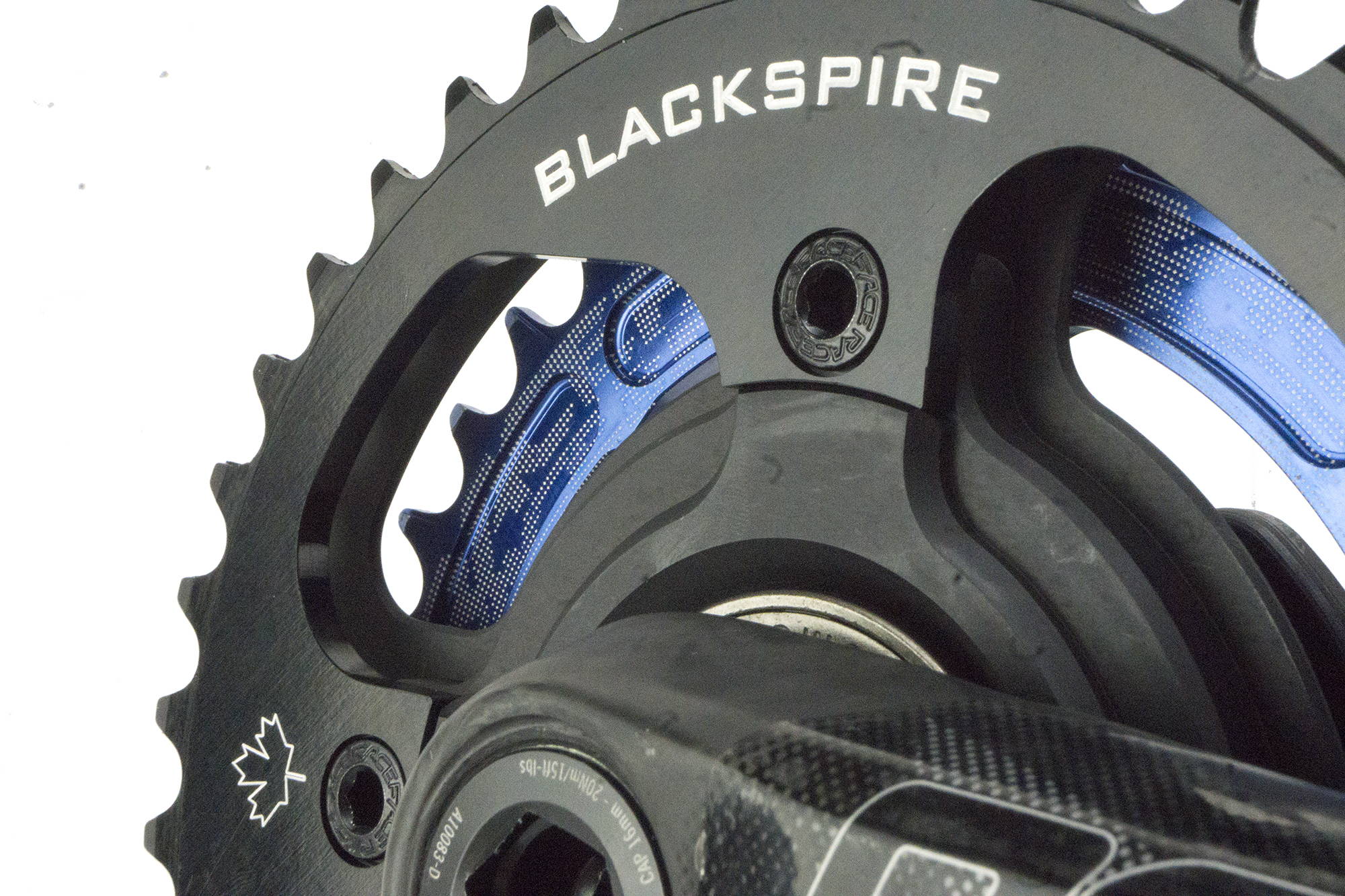 Held on by Raceface steel chainring bolts. Threaded into carrier for both rings.
Built to handle the torque needed to downhill the uphill.
Shown here in the Turbine option. Everything is the same except there are aluminum crank arms versus the NextR carbon composition arms.